Bimal Krishna Matilal Logic Prize
1) Every three years is attributed a prize
2) Each contender should submit a non published paper (between 10 to 30 pages) in any area of logic, written in English only
3) The jury is formed by 5 Indian researchers representative of all areas of logic and the geography of the country
4) The prize, besides being honorific, supports the participation (housing + registration fee) of the winner in the World Congress of Universal Logic and the publication of the paper in the journal Logica Universalis, Birkhäuser
5) There is no restriction of age, sex, race, nationality. The contender only needs to live in India and be affiliated with a University (or other educational institution) in India.

Bimal Krishna Matilal Logic Prize 2021
i) Participation in UNILOG'2021 in Crete, Greece: travel + housing + registration fees will be provided to the winner and the paper will be published in the journal Logica UniversalisThe awarded person will present his/her work at the 2nd World Logic Prizes Contest competing with the corresponding award winners from other countries.
ii) Submit your paper by October 1st, 2020, using Easy Chair Logic Prize 2021
iii) Jury 2018
Amita Chatterjee, Jadavpur University, Kolkata - Philosophical Logic, Indian Logic and Cognitive Science
Rohit Parikh, City University of New York - Mathematical Logic, Logic for Computer Science, Social Software
Raja Natarajan, Tata Institute of Fundamental Research, Mumbai - Logic and Computer Science, Type Theory, Foundations of Mathematics, Interactive Theorem Proving
Hanamantagouda P. Sankappanavar, State University of New York at New Paltz - Universal Algebra, Algebraic Logic, Non-Classical Logic, History of Logic.
Mihir K. Chakraborty (Chair), Jadavpur University, Kolkata - Non-classical logics, Foundations of Mathematics, Logical Diagrams



Organizer of the Prize:
Calcutta Logic Circle




This prize is part of the project A PRIZE OF LOGIC IN EVERY COUNTRY.
Bimal Krishna Matilal (1935–1991) was at the same time an exponent of Indian logic and well conversant with modern/Western logical theories. He studied with Quine in the early 1960s and from 1977 to 1991 he was the Spalding Professor of Eastern Religion and Ethics at University of Oxford. He was the founder editor of the Journal of Indian Philosophy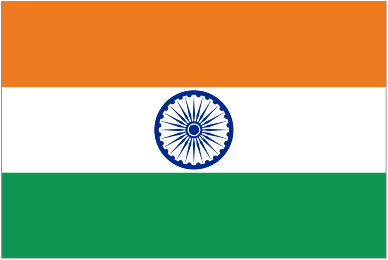 The 2021 Winner Paper is:
"A formalism to specify unambiguous instructions inspired by Mimamsa in computational settings"
authored by Bama Srinivasan and Ranjani Parthasarathi
Anna University, Chennai, India.